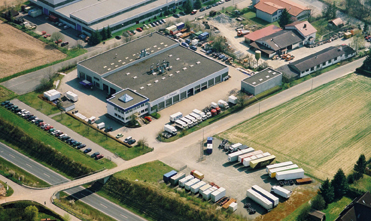 The long standing and innovative vehicle manufacturing company Hofmann Fahrzeugbau GmbH with place of business in Mainleus near Kulmbach (Franconia) offers customer-specific and highly professional transport solutions. When moving high quality goods it is essential to use economically optimised shipping space. Depending on the specific requirements a big variety of open and closed installation options with different materials is required.

Hofmann Fahrzeugbau offers more than 50 years of experience and state-of-the-art equipment, the necessary know-how and last but not least more than 50 highly motivated employees who are committed to finding the ideal transport solution for you.

Developing and maintaining a cooperation with our customers and partners that is based on trust is our first priority.

We are a DIN EN ISO 9001 certified company.



The certification establishes the requirements for a quality management system (QM system) in case an organisation needs to demonstrate its ability to provide products that meet the customer requirements and necessary regulatory requirements and wants to increase customer satisfaction.
This standard exemplarily describes the entire quality management system and provides the basis for a comprehensive quality management system.